Written by Industry Experts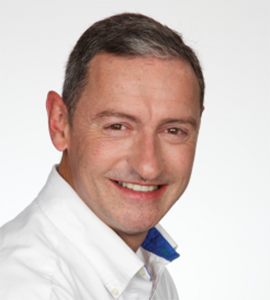 Rob Oretti
BDS, MGDS, MFDS
Robert qualified at Kings College, London in 1987. After working in an orthodontic practice in Colchester for four years he moved to Newbury, Berkshire.
Rob then spent the next 14 years working in a busy private practice where he built a reputation for treating complex cases involving cosmetic, implant and orthodontic treatments. At this time, Rob also became involved in teaching and mentoring and has taught many dentists on all aspects of cosmetic and dental implant therapies.
In 2006, Rob moved to Pentangle Dental Transformations – a purpose built centre for dentists to send their patients for implant and complex treatments. Rob now spends his time between treating these referred patients and teaching.
Rob is currently a post graduate tutor for the Thames valley deanery, a mentor and faculty educator for the ADI (Association of Dental Implantology), a mentor and international speaker for the ITI (International team of Implantologists), a Royal College of Surgeons examiner for the implant diploma (RCS Edin) and the Membership in Advanced General Dental Surgery (MAGDS RCS Edin) and is the current president of BAAD (British Academy of Aesthetic Dentistry).
He presents regularly at scientific meetings and has published several articles on implant therapy.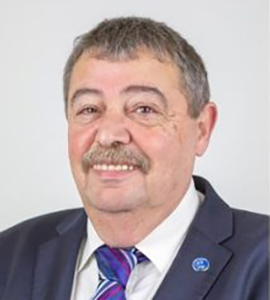 Dr Philip Lewis
BDS
Philip qualified at Kings College, London, in 1977 and has worked in general practice and in the hospital service.
Philip has always taken a keen interest in postgraduate education and the development of the dental team.
He is on the Editorial Advisory Board of Private Dentistry and Aesthetic Dentistry Today magazines and has received awards for commitment to postgraduate education. He has served as a director of the British Academy of Cosmetic Dentistry, holds Certification from the European Society of Cosmetic Dentistry for which he has also served as a director and has been a member of many other dental societies.
In addition, he is a long-serving member of the British Dental Association and acts as a media spokesman. He has made many television and radio appearances as well as having numerous articles and interviews published in the Dental and Consumer press.
Philip lectures to dental professionals on a number of clinical and practice management topics including the early detection of mouth cancer as well as giving talks on dental related subjects to groups of the general public.
Philip continues to publish regular articles on equipment and products, clinical techniques, patient care, marketing and reviews of professional textbooks. He has produced waiting-room books explaining the techniques of dentistry in simple terms for patients and is currently working on short clinical volumes for general dental practitioners.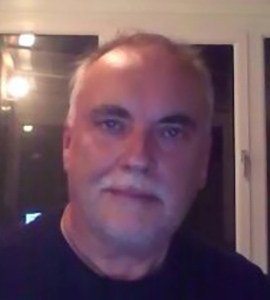 Stephen Evans
RPA, CRadP, BSc (Hons), MSc, MSRP, MIPEM
Stephen graduated as an Astrophysicist in 1979 but then decided to undertake a postgraduate qualification in medical physics.
He was employed at The Royal Marsden NHS Trust for over 20 years. During this time he worked in diagnostic radiology and radiation protection and was appointed as the RPA for the Trust in 1992.
He left the Marsden in 2008 to be the head of the department of Medical Physics at Northampton Hospital. During this period, Stephen was RPA for a number of hospitals, dental practices and veterinary practices.
Stephen was also an assessor of RPAs for RPA2000.
Stephen has always been passionate about teaching and has provided many training courses in radiation protection and diagnostic radiology for doctors, physicists, radiographers and nurses.
He was the founder and co-organiser for the Royal Marsden's long-running Radiation Protection Training Course (established in the early 1990's).
Stephen was also the founder and clinical director for the Health Education England (formerly e-Learning for Health) e-IRMER on-line training course.
More recently, he was the leader of a European training course for radiation protection experts in the medical field.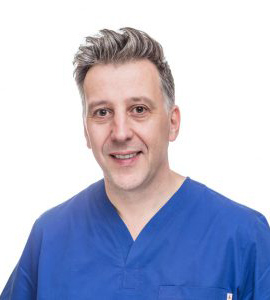 Spencer Greening
Smile Craft Studio LTD
Spencer qualified as a dental technician in 1993 and has owned a highly-regarded dental laboratory for over 20 years. Realising the increasing demand for high-quality prosthetics, he completed a 3 year Diploma in Clinical Dental Technology.
This prestigious qualification enables him to use his vast experience and the ability to apply the latest technology to directly help patients achieve excellent results in removable prosthetics.
Spencer updates his knowledge and skills by regularly attending courses at highly regarded institutions and dental technology companies at home and abroad.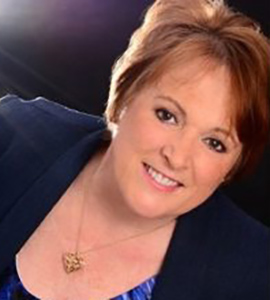 Glenys Bridges
CMIPD RDN
Managing Partner- Glenys Bridges and Partners Practice Pathways
Glenys is an experienced management trainer and author of a range of accredited dental practice management qualifications. With more than 20 years' experience working with GDPs and their teams, she has expertise and qualifications in counselling and life coaching and is a twice-published author and columnist in the dental press.
Glenys' first book, Dental Practice Management and Reception, was published in 2006 and her second book, Dental Management in Practice, in 2012.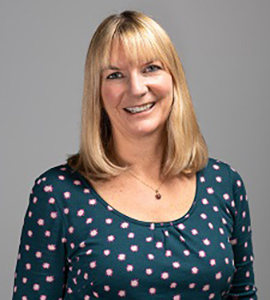 Emma Hammett
Emma Hammett is a qualified nurse and award-winning first aid trainer with over 30 years' healthcare and teaching experience. Emma founded First Aid for Life prompted by the need for top quality first aid training, taught by knowledgeable medical and emergency services professionals.
Emma has published multiple books and is an acknowledged First Aid expert and authority on accident prevention, health and first aid. She writes as first aid expert for numerous online and print publications including the Nursing Times, British Dental Journal, British Journal of School Nursing, Huffington Post, multiple newspapers and regularly features on the radio and on TV.
First Aid for Life trainers are highly experienced medical, health and emergency services professionals who will tailor practical training to your needs. We run training throughout the UK. We also have online first aid courses on www.onlinefirstaid.com that are ideal as additional courses to add to your verifiable, enhanced CPD.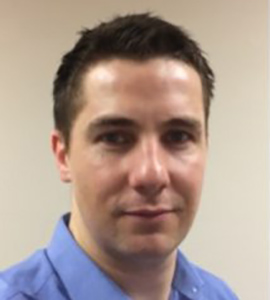 David Brown
Grad IOSH MIIRSM
David is a Health and Safety Practitioner with over 10 years' experience in the field of occupational health and safety.
His career in health and safety began in the engineering construction industry. His skills and experience were further enhanced when he made the transition to high hazard environments such as the oil, gas and offshore sector both in the UK and internationally.
David has since branched into other sectors including healthcare, providing a professional and accurate service and applying a competent breadth of knowledge and core health and safety principals.
He is a member of professional membership and internationally recognised groups such as the Institution of Occupational Safety and Health (IOSH) and the International Institute of Risk and Safety Management (IIRSM). He is National Examination Board of Occupational Safety and Health (NEBOSH) certified and City & Guilds level 5 Diploma qualified.
David has worked with a number of leading well known international companies. He has a proven track record and has developed and implemented safety management systems in challenging environments. He has simple approach and philosophy built on a foundation in promoting a positive safety culture through leadership and communication with a view that issues can be solved both reasonably and practically.
David maintains continual professional development and remains up to date with current legislation through various mediums to ensure his clients are assured legal compliance, bolstered with moral obligations are met with confidence. David is a great communicator and is enthusiastic in providing information, instruction and training on various health and safety topics in an enjoyable and engaging manner.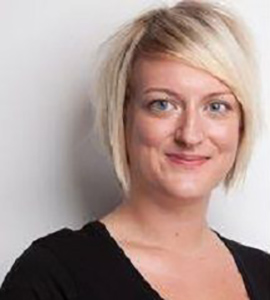 Gemma Langford
Gemma began her career as a Dental Hygienist in 2006 when she graduated from the Liverpool School of Dental Hygiene.
She has worked in specialist, private and NHS practices and has a wealth of experience in providing non-surgical periodontal therapy.
In 2013 she was voted 'Dental Hygienist of the Year' by The Dental Awards.
In 2016 Gemma was awarded a PGCert in Teaching & Learning in Clinical Practice from Edgehill University and is now also studying for an MSc in Dental Hygiene Studies (WBIS) with the University of Chester.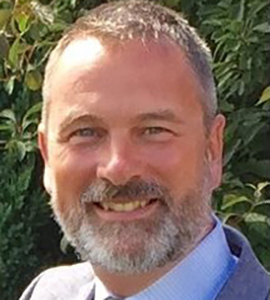 Mark Greenwood
Mark is owner and founder of Your Dental Manager (www.yourdentalmanager.co.uk), which has been delivering hands-on business management, coaching, planning and strategic support to independent dental practices across the UK since 2009.
With a background of senior management roles across a number of sectors including healthcare, IT, financial services and telecommunications, Mark brings a wealth of business experience and practical knowledge to the dental practices he works with.
Far more than just a consultant, Mark takes his advisory work that extra extra step and works with practices to ensure ideas and change are evaluated, implemented and delivered.
Identification and bridging of gaps in each practice's management skills and abilities is key to this, and Mark's business strapline is "Bridging the Management Gap".
In addition to his extensive knowledge of business within the dental sector, Mark brings with him many years of experience in business coaching, mentoring, team leadership, training, performance management and change management.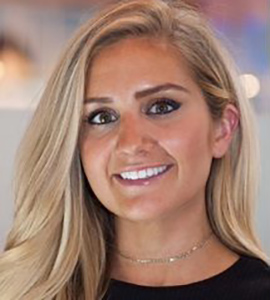 Megan Fairhall
Dental Hygienist & Dental Therapist at Harley Street Dental Clinic
Megan graduated from the University of Portsmouth in 2010 with a BSc(hons) degree in Dental Hygiene and Dental Therapy.
In 2015 she developed her own personal brand Megan Fairhall #LiveToSmile, marketing her teeth whitening and hygiene services through online social media channels.
Megan has now successfully introduced her brand into three different dental practices, one being on the famous Harley Street in London.
Due to her innovative thinking, Megan has since been asked by the global brand Philips to represent them as a key opinion leader.
You can also find Megan lecturing at conferences throughout the UK on how to utilise social media and grow your brand.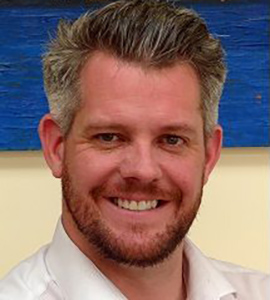 Edd Jones
Partner at Business Consultancy C&E Consult
Edd is a partner at Business Consultancy C&E Consult, based in Plymouth. He comes from a farming background originally and still works on the family farm to this day.
Edd has been involved within the Dental sector for three years and comes from a commercial and customer service based background, having held area management positions for Securitas UK and Mecca Bingo previously. His experience is mainly relating to customer service excellence, business growth and regulatory compliance.
In his spare time Edd loves working on the family farm and playing rugby – when his body allows anyway!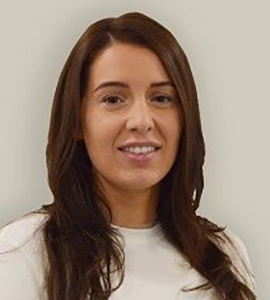 Sophie Gray
Agilio iLearn Manager
Sophie is a Dental Care Professional with over 10 years dental industry experience, being a GDC registered dental nurse trained by the MOD in conjunction with Kings College London.
Sophie has a wide range of experience within dentistry such as practice management, nurse mentoring, safeguarding, infection control lead and procurement management.
Sophie joined Agilio in September 2017, where she now manages the Agilio iLearn team, developing new compliance systems and services, and providing compliance consultancy for practices.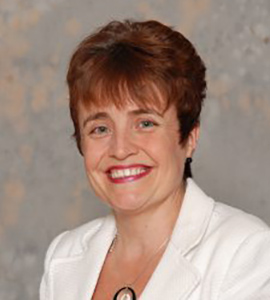 Jane Dalgarno
Started her dental nursing career in General Dental Practice in 1986.
Since qualifying in 1993, she has completed and passed post certificates in Oral Health Education, Sedation and Dental Radiography.
Jane gained her Certificate in Education, in Post Compulsory Education, in September 2008 and held the A1/A2 assessors' award. Jane graduated in 2013 with a First Class Honours Degree in Primary Dental Care with Kent University. Jane works as a Workforce Development Manager for Community Dental Services CIC and currently teaches on the Dental Sedation Nursing programme in collaboration with Health Education England. Jane was Programme Director for HEE Foundation Degree in Advanced Dental Nursing Programme working in cooperation with the University of Kent and Mid Kent College.
Also, Jane has delivered extended duties training to dental nurses in topical fluoride application, oral health education and dental radiography. Jane is an examiner for the National Examining Board (NEBDN) for Dental Nurses and is part of the NEBDN Sedation Committee.
Jane is past President of the British Association of Dental Nurses (BADN) representing dental nurses at a national level and holds the current position of chair. Jane is currently working towards an MSC in Advanced and Specialist Healthcare (Applied Dental Professional Practice) and continues to lecture at dental conferences throughout the UK on skill mix and mentoring.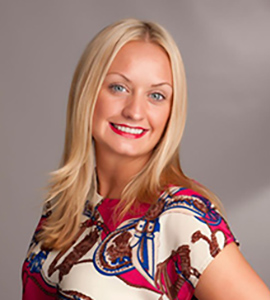 Cheryl Tonkinson
Cheryl is a Dental Care Professional with over 20 years dental industry experience and is a GDC registered dental nurse.
Cheryl has a wide range of experience within dentistry such as practice management and treatment coordination. Cheryl is a highly-skilled Treatment Co-Ordinator and dental photographer. Having spent many years as a treatment coordinator this is where she found her passion for dental photography which she now teaches across UK and Ireland.
In her spare time she enjoys spending time with her husband and dog, and loves travelling.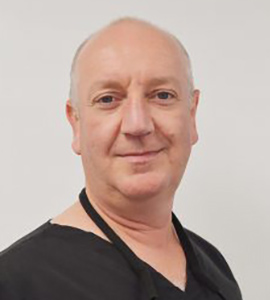 Jason Bedford
Since 2000 Jason has worked exclusively in Specialist Endodontic Referral practices. He is recognised as one of the UK's leading endodontists having presented hundreds of national hands on courses on Endodontic techniques. He has also lectured internationally.
Jason qualified at the University of Manchester in 1992. On graduation, Jason worked in general practice in Derbyshire for 5 years where he developed a particular interest in Endodontics.
He then decided to enter Specialist Training at the University of Leeds in the form of a Masters Degree in Restorative Dentistry to further enhance his skills in both endodontics and restorative dentistry.
He was awarded his Masters Degree in Restorative Dentistry graduating from the MDentSci programme with distinction in 1999.
Karen Turner
Karen is the owner and Managing Director of 22 Coaching & Consulting Ltd.
The business was formed in May 2019 due to Karen's passion for wanting to support and help dental teams grow and develop to reach their full potential.
Supporting the development of dental teams will ensure that the talent pipeline will improve within the industry and that ultimately patient care will improve.
Karen has spent more than 20 years working in the healthcare sector, most recently the last 6 years working in dentistry in senior operations roles. Karen has worked as a senior leader for many years and has been successful in leading and developing teams and growing dental businesses.
As a qualified coach for individuals and teams, Karen is keen to help people overcome the barriers they face on a daily basis in order to achieve their personal and professional goals.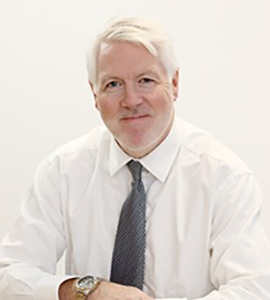 Gerry Morrow
Gerry was a full-time GP and senior partner at a small, rural, award winning practice for over 20 years. During that time, he developed an expertise in evidenced-based medicine and patient involvement.
For the past 11 years he has been medical director at Agilio Software. He has published widely on a diverse range of topics including shared care, mortality review, and evidence-based prescribing.
He edits Clinical Knowledge Summaries published by the National Institute for Health and Care Excellence (NICE). He has written and edited many of our e-learning topics across Agilio divisions.
He has presented at national and international events on clinical quality improvement methodology and clinical decision support tools.
He is also a non-executive director at the North East Ambulance Service, where he chairs the technology committee.
Ross Ferguson
Ross has been a pharmacist for over 25 years, he is faculty member of the Royal Pharmaceutical Society, and has worked at Agilio Software for seven years where he is now Deputy Editor and Lead Pharmacist. He authors Clinical Knowledge Summaries (CKS) for the National Institute for Health and Care Excellence (NICE), as well as a range of e-learning materials and other useful content for primary care professionals.
He has worked extensively in pharmacy publishing for numerous national titles and set up and managed his own community pharmacy. During this time, he was the lead pharmacist for the locality, sat on local health board committees, a contractors' committee, and a national pharmacy advisory board.
His book, Pharmacy Management of Long-term Medical Conditions was recently published by the Pharmaceutical Press.